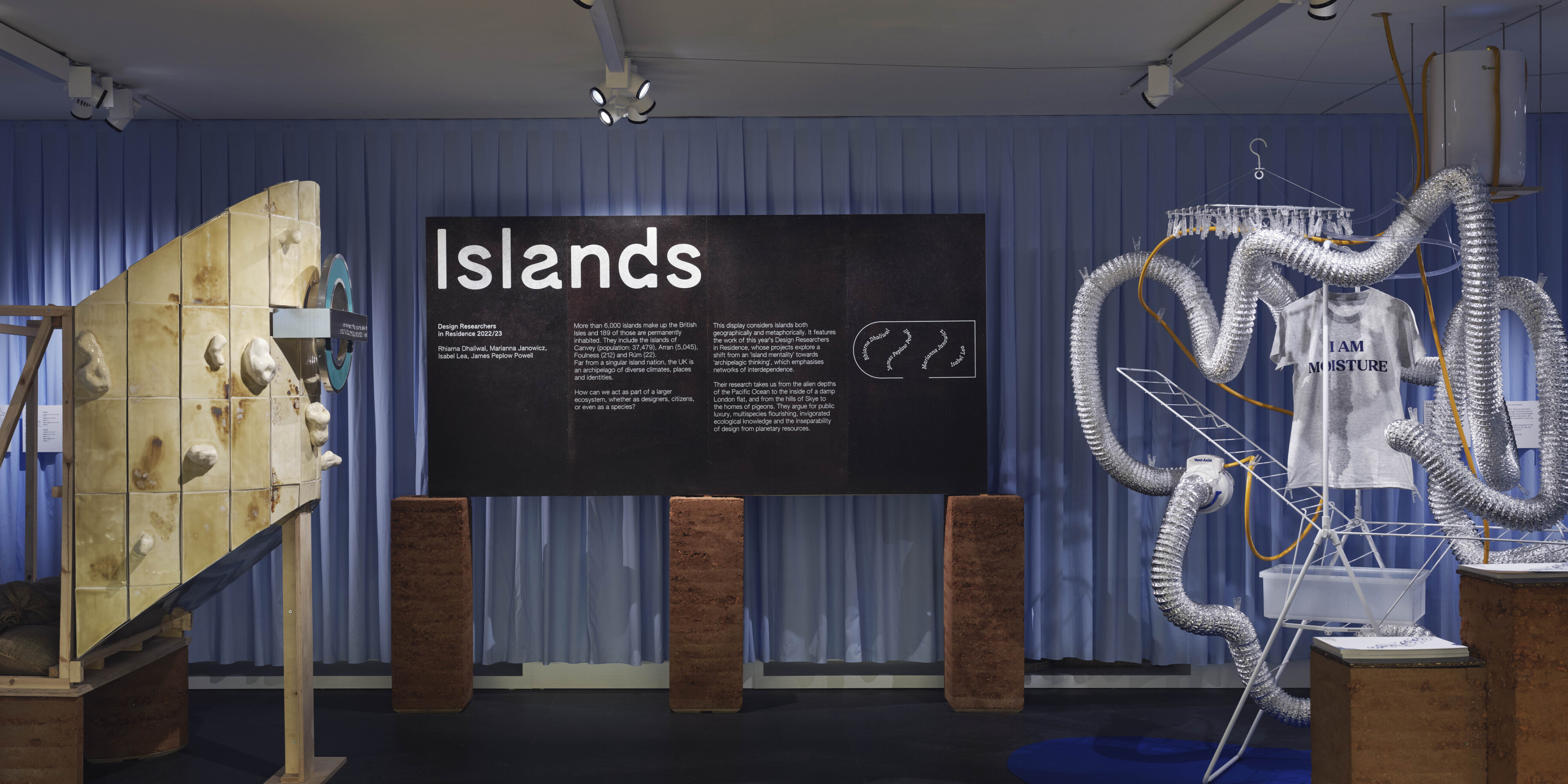 Discover how design research can play an important role in shaping a liveable future.
Over the course of this year, our four Design Researchers in Residence have responded to the theme of 'Islands' through a diverse selection of projects that cover architecture, interiors, graphics, multispecies design and engineering.

This display brings together the 2022/23 cohort of Design Researchers in Residence, four emerging researchers based at the Design Museum working on projects which respond to the climate crisis. The display gives visitors an opportunity to understand how design research takes place and to experience new proposals for the future of design through films, drawings and other objects.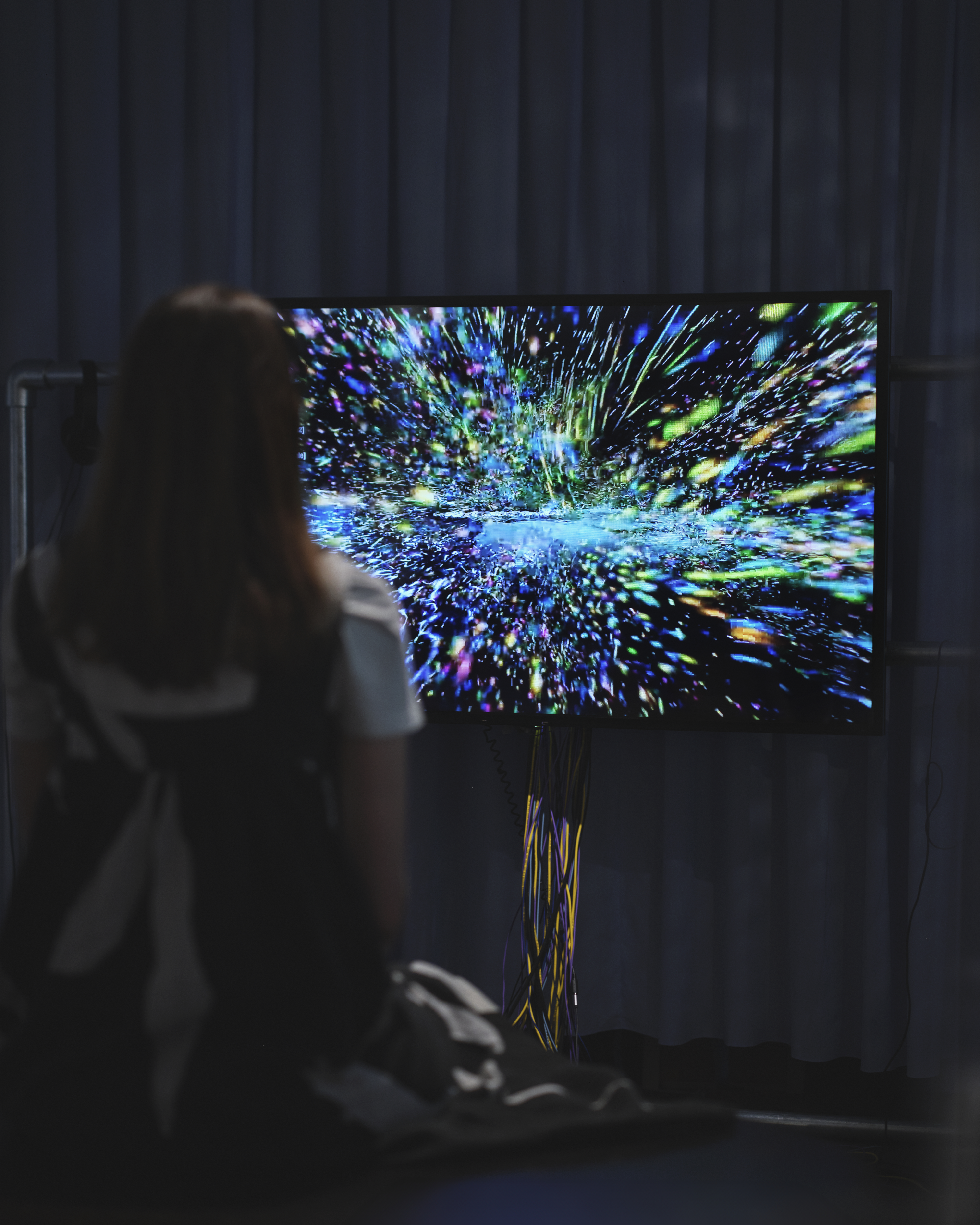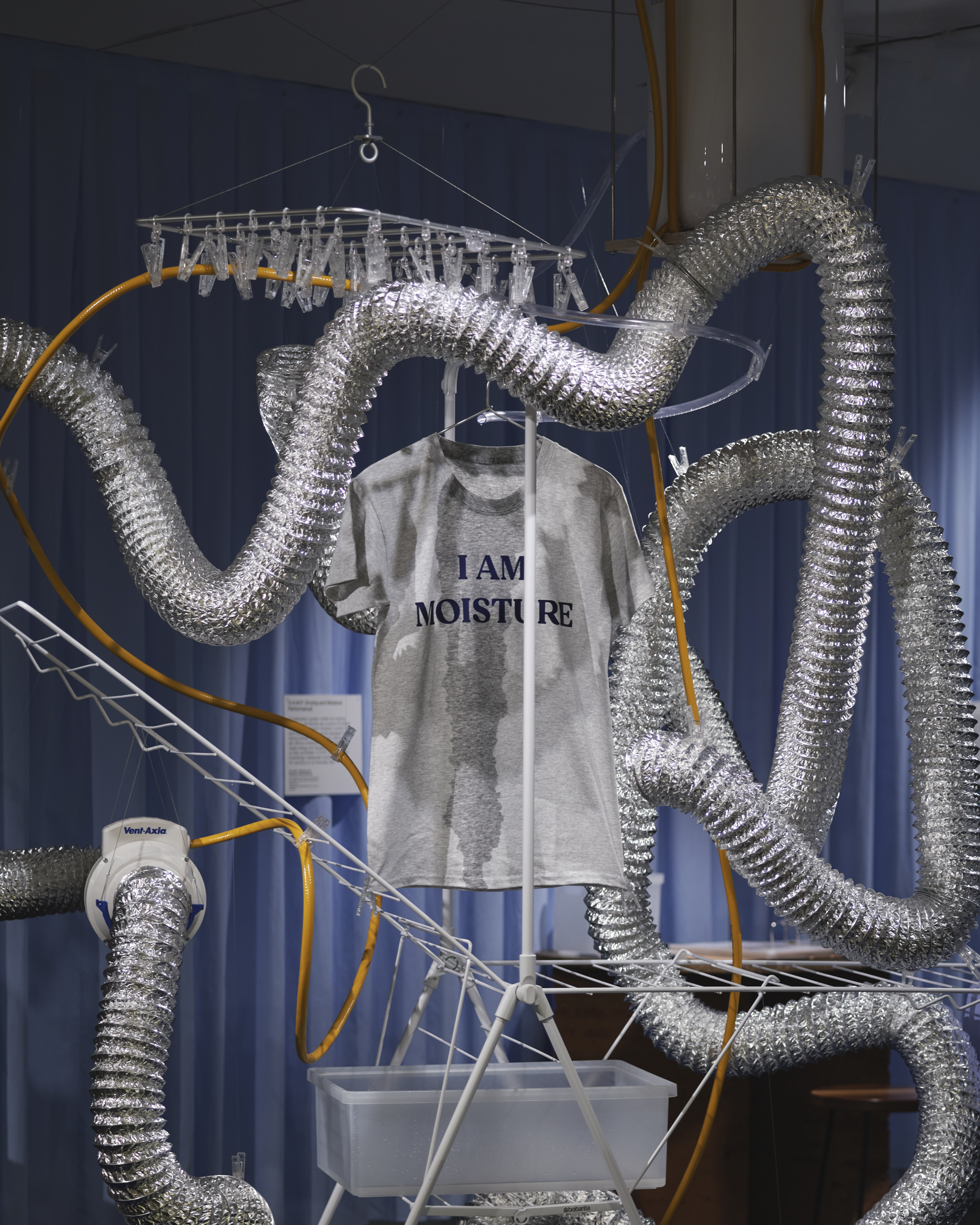 Rhiarna Dhaliwal: Extracts of the Abyss
In her research, Rhiarna brings the deep sea close to home.
The deepest areas of our oceans, once considered alien abysses distant from our lives, are currently at the centre of debates on green energy and submarine biodiversity. The presence of valuable metals and minerals on the sea floor – including cobalt and nickel – has drawn the attention of mining companies hoping to use them in 'green' technologies such as wind turbines and solar panels. However, as with mining for fossil fuels, the extraction of these metals may have damaging environmental consequences for the animal species living in the deep, as well as nearby island communities.
Rhiarna's research dives into this contested terrain and introduces us to microscopic creatures and polymetallic nodules: mineral-rich rocks found on the sea floor. She draws from cutting-edge biological research to discredit perceptions of the deep sea as an empty space primed for mining and takes us closer to those lively marine depths.
Marianna Janowicz: 1001 Drying Rooms
In her research, Marianna investigates how methods and places for cleaning our clothes have changed over time.
Drying clothes is an integral part of domestic life and, as Marianna Janowicz explores in 1001 Drying Rooms, it can tell us a lot about how we live.
In London, hanging laundry outside is frequently banned by housing providers in order to preserve the appearance of a building. Yet residents are often also discouraged from drying inside, to prevent the build-up of moisture and dangerous mould in small, poorly ventilated homes. Where should we dry our laundry?
Marianna's research aims to understand how methods and places for cleaning our clothes have changed over time: from communal facilities to islands of domesticity. In this display, Marianna presents artefacts from London's lesser-known laundry histories and a crowd-sourced survey of domestic habits, to argue against private solutions to public problems. The assemblage at the centre of her section depicts an impossible tangle of mechanical, carbon-intensive 'solutions' to drying laundry, prompting us to ask what communal resources might be needed for healthier, fairer futures.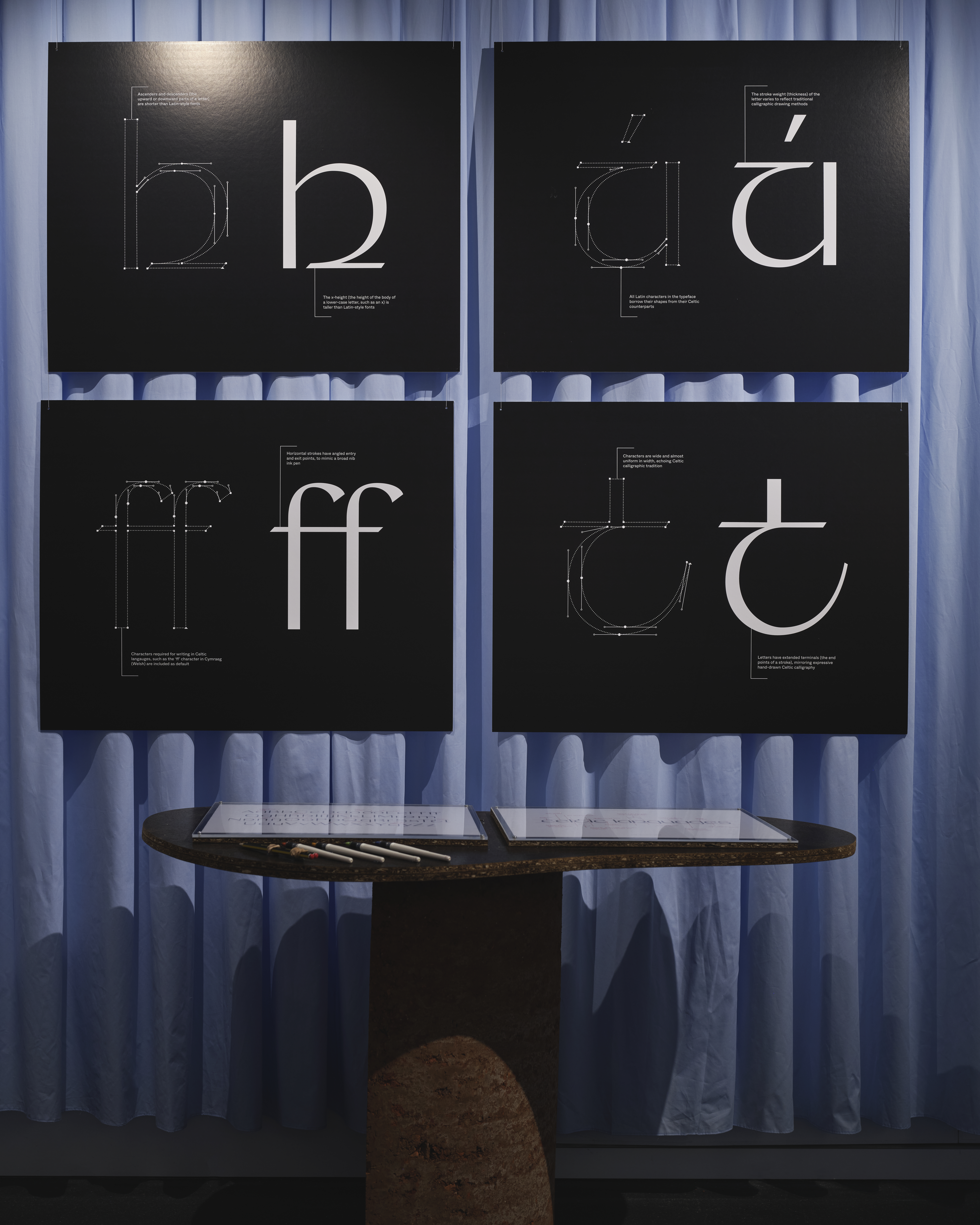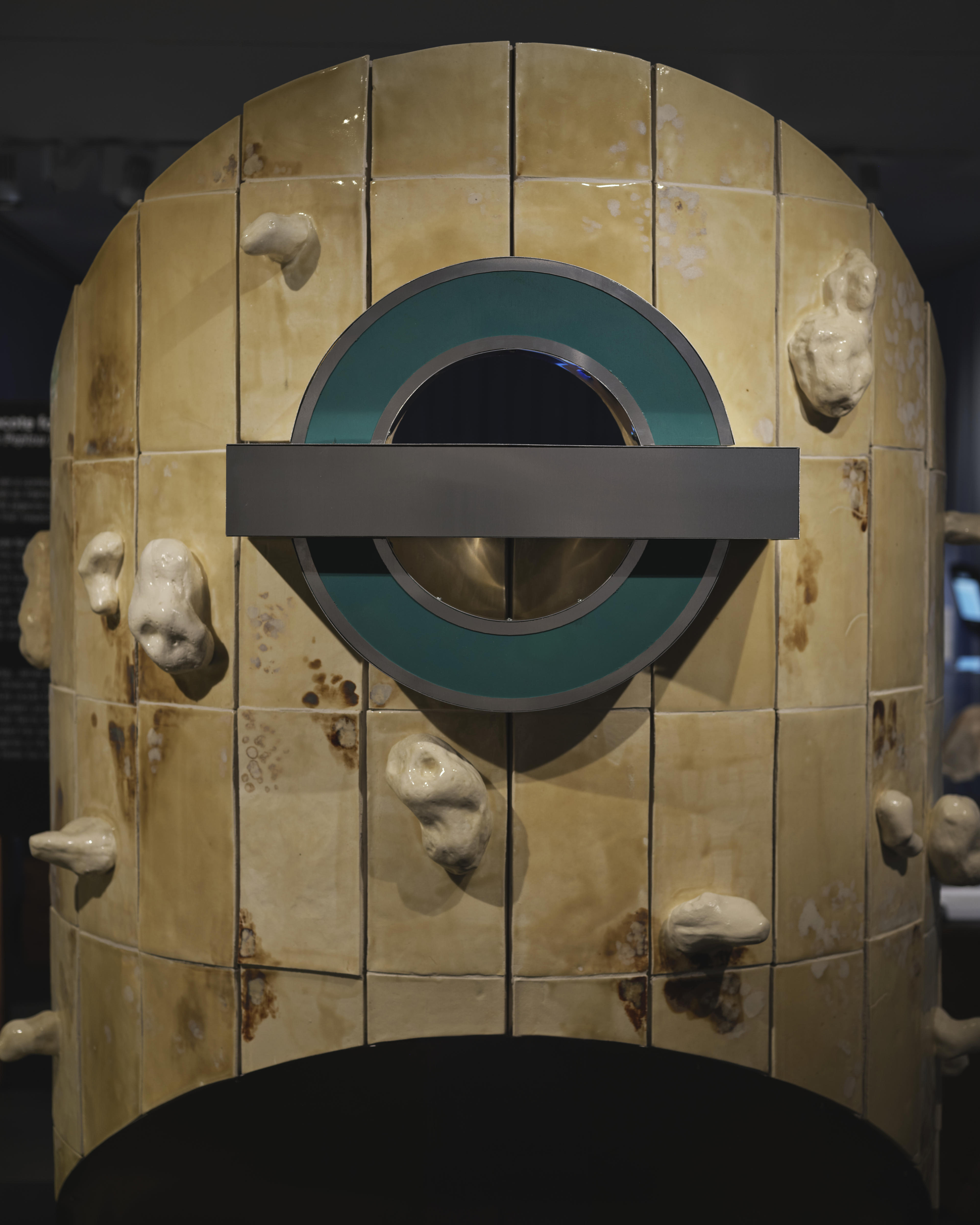 Isabel Lea: Eroded Expressions
In her research, Isabel links linguistic and graphic design as vital tools for confronting the climate emergency.
How can language influence the way we experience and act in the world? Why does the way we design written language matter?
In Eroded Expressions, Isabel Lea researches environmental terminology from the Celtic languages found across the British Isles: Gàidhlig (Scottish Gaelic), Gaeilge (Irish Gaelic), Cymraeg (Welsh), Gaelg (Manx) and Kernewek (Cornish). Her work brings us words and phrases from the northernmost isles, where words such as cianalas in Scottish Gaelic describe a longing for the land you're from, to the southwest coast where towerthack in Cornish describes a weather-beaten building.
These words provide the basis for a design proposal. During her residency, Isabel has developed Ogma, a new typeface which takes traditional Celtic calligraphy techniques and letters, and re-interprets them for a modern context. In her display, Isabel links linguistic and graphic design research to show how culture and knowledge can be vital tools for confronting the climate emergency.
James Powell: Dovecote for London
In his research, James digs into the shared histories of humans and pigeons.
Pigeons are a controversial species. Few other animals are so intertwined with the places we live, yet pigeons often make us feel more revulsion than respect.
In Dovecote for London, James Powell digs into the shared histories of humans and pigeons. He focuses on the designed objects and tools which have made up this history, from musical instruments to agricultural infrastructure. For James, the pigeon is a gateway to understanding the changing relationship between humans and other animal species: an evolution in roles from companions to pests.
In this display, James proposes a design for a new dovecote: a home for pigeons. This would form part of a citywide agricultural system providing guano (pigeon poo) to urban farms for use as fertiliser. Rather than separated into isolated nature reserves, the project imagines a city designed for different species to better live together.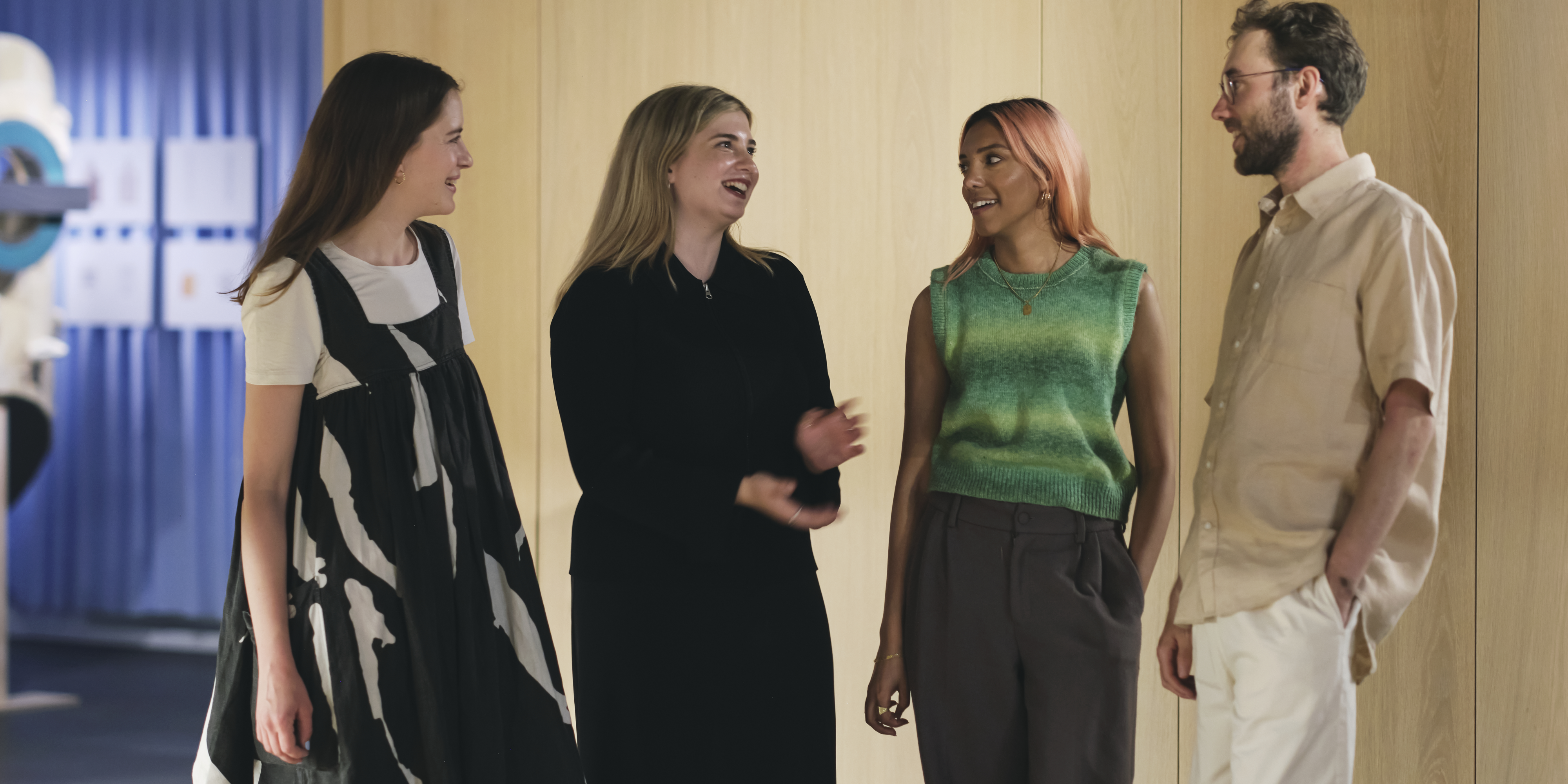 The 2022/23 Design Researchers in Residence are Rhiarna Dhaliwal, Marianna Janowicz, Isabel Lea and James Peplow Powell.
Design Researchers in Residence is Future Observatory's programme for design researchers hosted at the Design Museum. The residency supports four thinkers at the start of their careers to spend a year developing a new research project in response to a theme. This year's theme is Islands, and researchers were encouraged to apply to the open call with projects touching on topics including marine ecosystems; rising sea levels and coastal communities; food sovereignty; importation and supply chains; islander identities and cultural connections.
Design Researchers in Residence builds upon the Design Museum's distinguished Designers in Residence programme that ran from 2007 to 2020.