The 2023/2024 residents will respond to the theme of 'Solar', investigating ways in which design can influence our rapidly changing relationship with the heat and light of the sun.
From sundials to solar panels, baseball caps to brise-soleil, the design of our lives has long been shaped by the sun.
At times we design in collaboration with the sun: large windows are oriented towards its daily trajectory to passively heat homes. Other times we design to keep it out: awnings, sleeves and tinted lenses all create barriers to cool and protect from solar rays. Clothing, buildings and other objects are often designed to create climates of comfort for the human body, in response to the heat and light emanating from the sun.
Yet, as our climates change, so must our relationships to the sun. Earlier this summer, the Met Office announced that the UK had the hottest June since records began. This July has seen a brutal heatwave take lives in southern Europe, China has reported its hottest ever day and Canada is fighting its worst ever season of wildfires. In cities such as Los Angeles and London, public provision of shade and cool spaces is becoming a civic concern. Extreme heat is becoming commonplace and designers must respond accordingly.
This rise in global temperatures has coincided with an exponential rise in energy produced with photovoltaic cells: solar power from sunlight, the most abundant source of energy on the planet. This welcome development, which is being applied at the scale of the phone charger, the vehicle and the municipal energy grid, is not without its complications. Struggles over land co-opted for solar farms are erupting from California, USA, to Karnataka, India, making manifest the negotiations required to navigate both green transitions and climate justice. Biodiversity is also impacted by changing conditions of heat and light. Warming oceans cause coral bleaching and the loss of breeding grounds for marine species, while excessive artificial light, interrupting millennia of evolution to solar patterns, damages biodiversity via light pollution.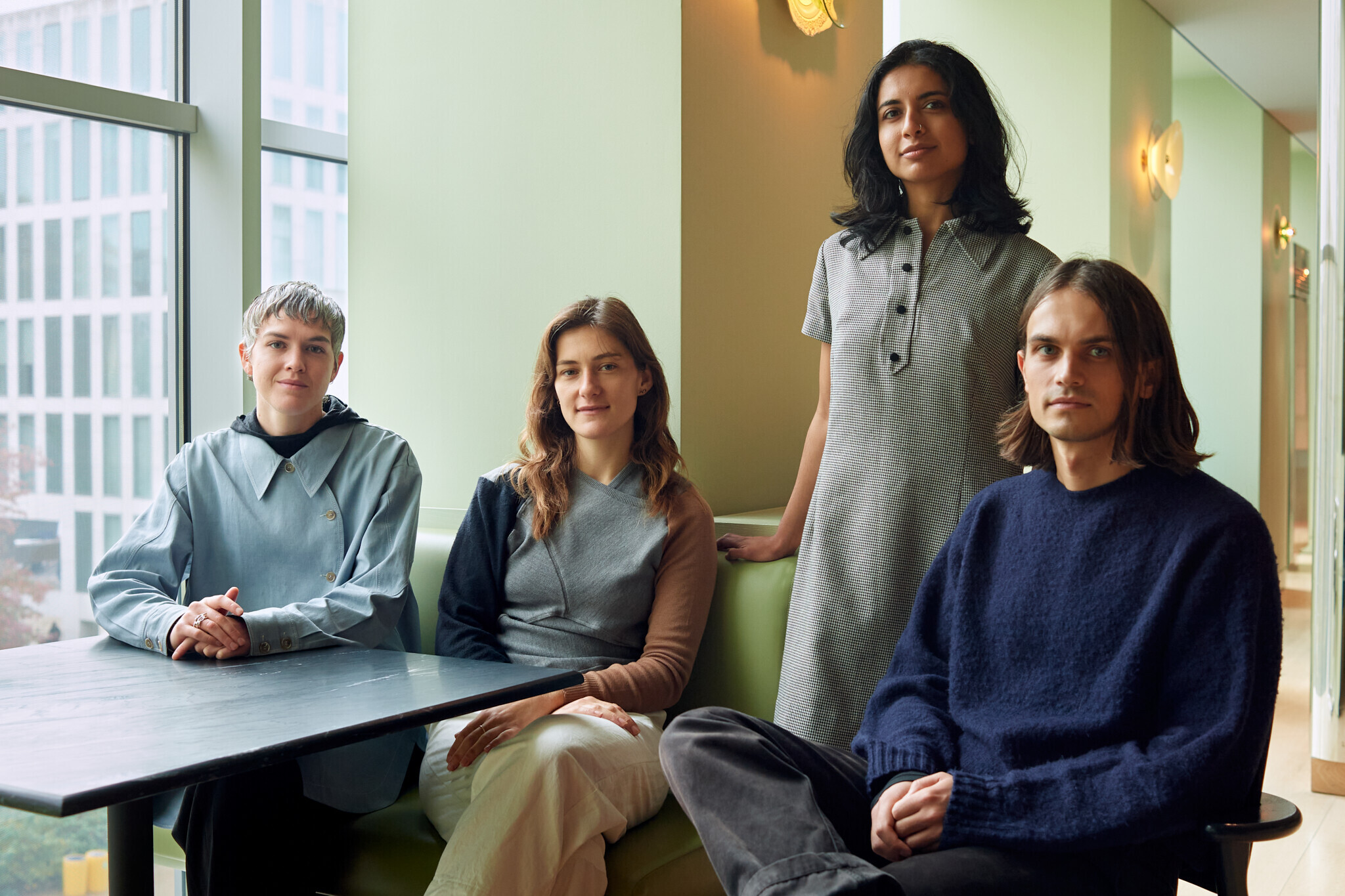 The 2023/24 cohort of Design Researchers in Residence are April Barrett, Eliza Collin, Jamie Irving and Freya Spencer-Wood. The cohort come from a variety of design specialisms, which is reflected in the diversity of their responses to the brief: the residents will look at a broad range of topics such as the retrofit agenda, the scent of plants under environmental stress, peatland restoration, and waste heat produced by data centres.